---
---
France are out of Euro 2020 after losing their round-of-16 clash to Switzerland 5-4 on penalties following a 3-3 draw.
The 2018 World Cup.winners went behind and were drawn level in the 90 before Kylian Mbappe's spot-kick was saved by Yann Sommer.
Didier Deschamp's side were under pressure in Bucharest after conceding a 15th-minute header to Haris Seferovic which they could not find a response to before the break.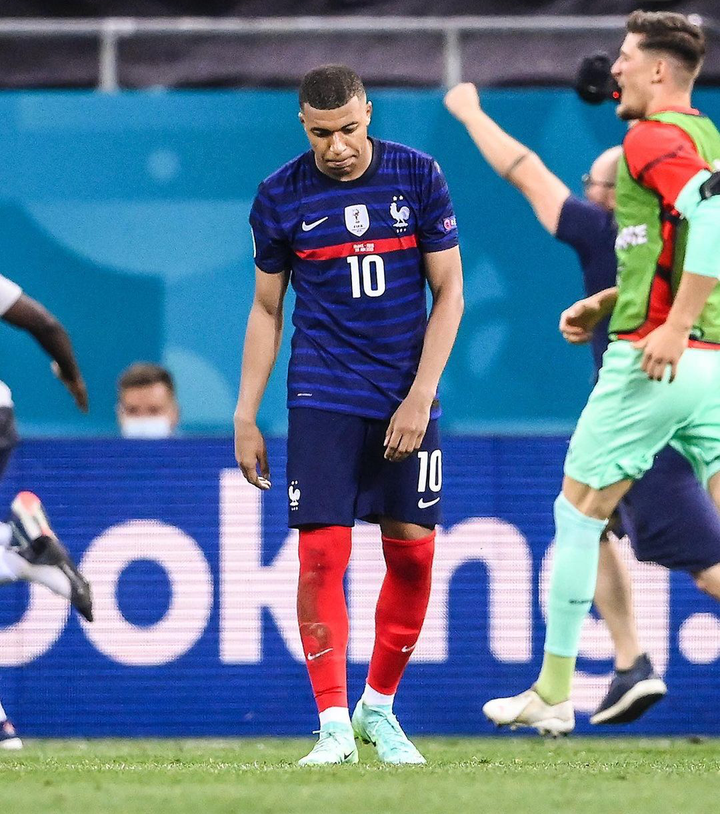 Kylian Mbappe has however reacted after his penalty miss dumped out France from Euro 2020.
Read his statement below:
"Very difficult to turn the page. The sadness is immense after this elimination, we couldn't reach our goal. I'm sorry for that penalty. Tried to help the team but failed. Finding sleep will be hard but unfortunately it's the ups and downs if this sport that I love so much. I know you fans are disappointed but I still want to thank you for your support and always believing in us. The most important thing will be to rise up even stronger for the upcoming deadlines. Congratulations and good luck to Switzerland."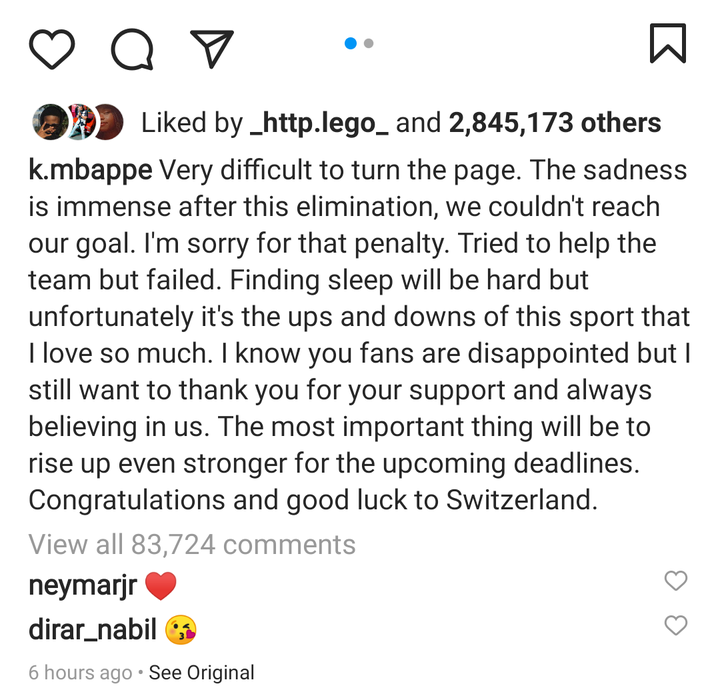 ---
Have A Story To Tell, Opinon, Videos or Images To Share On Interesting News? Kindly Forward Them To United African Reporter's via Whatsapp (08098411002)
---